Your Research Poster, Printed For Less!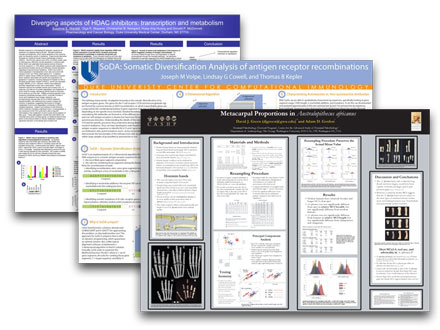 The Lowest Prices

We have the industry's lowest prices and highest quality for both premium semi-gloss paper and foldable satin fabric posters.
Easy Templates

Not sure how to start? We offer simple PowerPoint templates in a variety of sizes that you can use as a starting point to design your poster.
Step-By-Step Instructions

All the tips and tricks you need for designing a winning poster in PowerPoint or Illustrator.